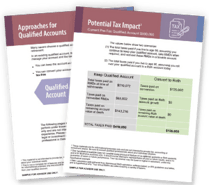 Tax Analysis Software
Taxes are the biggest retirement risk most savers have never considered.
Our Total Tax Burden Analysis software projects your client's total potential taxes in retirement, and demonstrate the tax savings of converting to a Roth account.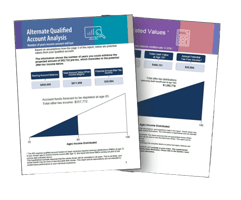 Income Analysis Software
Saving on taxes is just the start. Show your client the potential income they can generate from various retirement strategies.
This software lets you compare income potential from Qualified, Roth, and even taxable accounts.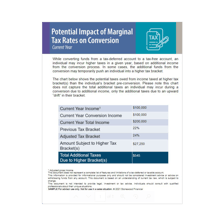 Tax Drift Software
Your client is interested in the long-term tax savings of a Roth conversion. Now, help them analyze the short-term tax impact of their conversion. A powerful tool to dispel concerns over conversion-year taxes.