Stonewood reports cut through the noise to help savers make smart decisions fast.

Analysis to build better plans
Life is full of choices. Our software helps your clients make decisions.
Our reports compare retirement saving approaches based on key values like taxes, income, and legacy. They're the quickest way to turn prospects into clients and increase wallet share from those working with your practice.
Tax Analysis Reports
Taxes are one of the largest, and least evaluated retirement risks your clients face. Our reports help you identify, quantify, and eliminate tax risk.
Income Analysis Reports
Evaluate income potential so your clients can maximize their retirement assets. Our reports show your clients how to get more from their approach.
Specialty Reports
Compare the real cost of savings approaches. Analyze tax drift during conversions. Optimize specialized retirement strategies. Our reports do it all.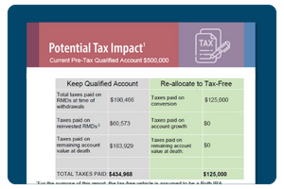 Tax Reports
---
Uncover your client's Retirement Tax Bill.
Our suite of Tax Analysis tools quantify the total taxes your client could pay in retirement - and show how to reduce their IRS bill.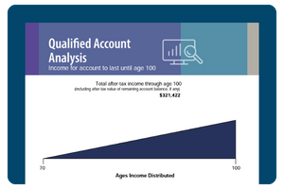 IUL Reports
---
Maximize your client's retirement income.
Our Income Analysis software lets you evaluate income potential between qualified, Roth, and IUL accounts.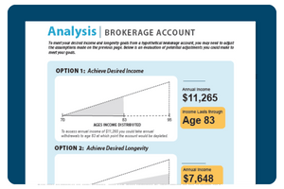 Annuity Reports
---
Drive alpha (yes, alpha) with income annuities.
Our Annuity Alpha software compares potential income and return from an FIA and brokerage account.

Tax Drift Software
---
Make smart tax decisions for your clients.
If your clients are interested in the long-term tax savings of a Roth conversion, this tool will help them analyze the short-term tax impact.

FIA+IUL Optimizer
---
Save taxes. Increase Income. Reduce Risk.
Optimize a retirement income strategy using annuities and IUL with this tool to maximize benefits for your clients.

Cost Analysis
---
Compare cost between strategies.
Create an apples-to-apples cost comparison for your client - whether they're evaluating an IRA, a Roth account or an IUL.