Powerful Reports. Powerful Results.
Stonewood Members have unlimited access to proposal software that transforms your client experience.
Generate custom reports to analyze, compare, and strengthen the savings strategies you're delivering to clients.
See the growth our reports can generate for your practice, or learn more about our report types below.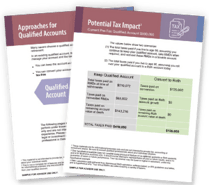 Tax Analysis Software
Taxes are the biggest retirement risk most savers have never considered.
Tax Burden Analysis software projects your client's total potential tax burden in retirement, and demonstrate the value of tax-free - in dollars and cents.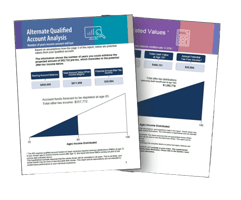 Income Analysis Software
Evaluate and compare income potential from various retirement strategies for your clients.
Income Analysis Software can compare retirement income from IUL, qualified accounts, taxable accounts and even Roth accounts.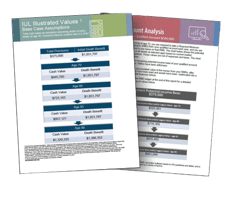 Wealth Analysis
IRAs are a flawed way to leave a legacy, and an inefficient way to grow wealth.
Wealth Analysis Software compares growth and legacy potential from a qualified or taxable account and IUL.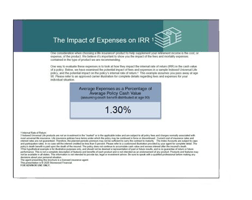 Cost Analysis
Have you heard the objection, "Isn't IUL an expensive way to save?" It's often false - and now you can show your clients why.
Cost Analysis Software calculates the total cost of an IUL policy, and transforms those costs into a single percentage for comparison to other strategies.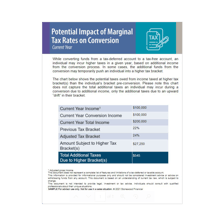 Tax Drift Software
Your client is interested in the long-term tax savings of a Roth or IUL conversion. Now, help them analyze the short-term tax impact of their conversion, and plan annual conversion amounts accordingly. A powerful tool to dispel concerns over conversion-year taxes.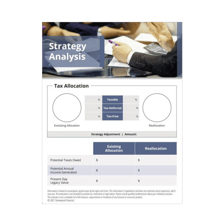 Strategy Analysis
Bring your client's entire retirement strategy together. Our tools that show the tax, growth and income changes between your client's old strategy and their New Holistic strategy through your services.