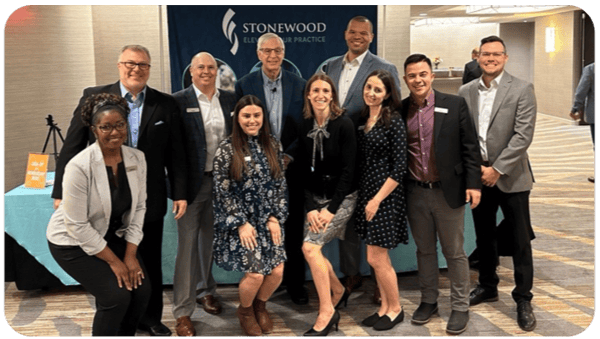 It takes a team to build tools this good.
Here at Stonewood, we're pretty fanatical about bringing together the best in business to develop, train, and coach advisors like you. It's how we've helped more than 500 advisor offices achieve their best year ever.
Connect with our team - we're here to help you exceed your growth goals.
Email
support @stonewoodfinancial.com
Address
100 Mallard Creek Road, Suite 200
Louisville, KY 40207
Schedule a Demo
Find a time to meet with our team.
Drop us a note and we'll reach out.