Looking to incorporate IUL into your practice, or exand your life production this year? IUL Membership delivers targeted tools to position IUL as a savings vehicle - to active savers and Baby Boomers alike. Client analysis software, marketing programs, and comprehensive training are all part of Premium Membership.
Grow Your Complete Practice

For advisors who are serious about growing their practices with the complete tax-free story, Premium+ delivers the Roth and IUL tools to transform your business.
Access all of Stonewood's client analysis software, prospect-to-close marketing programs, lead building tools, coaching and training from Premium + RTB - plus exclusive Premium+ only benefits.

Looking to take the Roth conversion story to the next level? Annuity Membership delivers lead generation tools, marketing resources, and client analysis reports to help you attract and convert prospects. With customized resources for your practice, it's a turn-key solution that's easy to implement - and easy to use as you drive practice growth.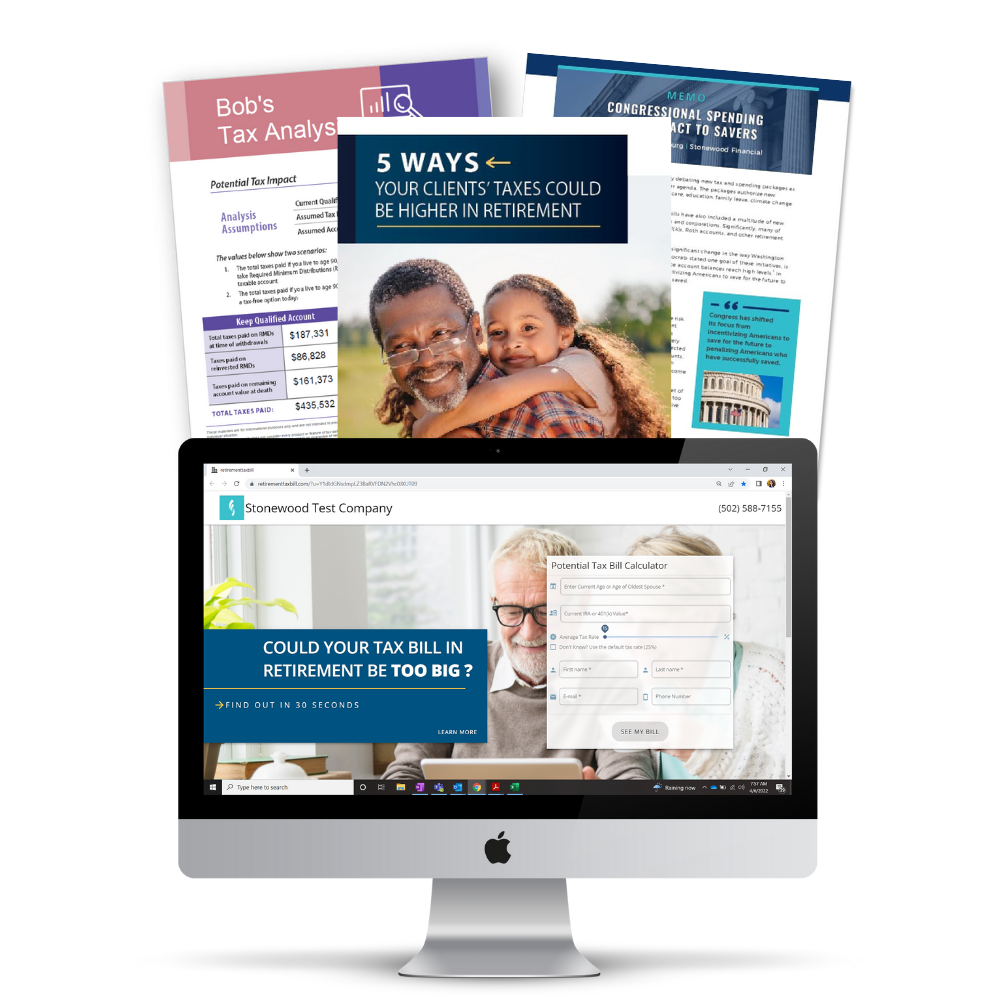 Get Started
Ready to grow your sales - and transform your practice?
With Stonewood Membership, you'll access:
Choose the Stonewood program that's right for you and sign up today!