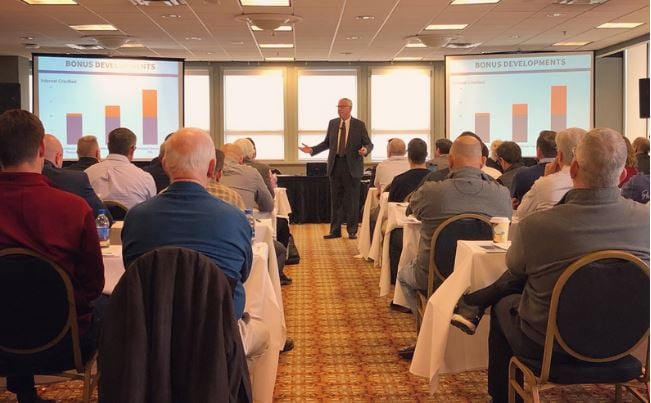 Martin Ruby is founder and Chairman of Stonewood Financial, and a nationally-recognized speaker, trainer and author. A seasoned financial industry executive, Martin has decades of experience developing, pricing and selling insurance products, and managing strategic corporate growth.
An actuary by background, Martin founded a retail annuity and insurance practice in 2001. In short order, his strategies proved so popular that he founded Stonewood to help other advisors grow their practices with equal results.
Prior to founding Stonewood, Martin served as CEO of Integrity Life Insurance Companies, where he led the growth of a successful retail annuity business, technology platforms, and product development. He has also served as head of the Life and Annuity Industry Group for Channel Point Technology, and in senior leadership for Capital Holding Corporation (now part of AEGON).
Martin is a Fellow of the Society of Actuaries (FSA). He holds an MBA from Bellarmine College and a B.S. from Purdue University.
A dedicated community leader, Martin has served on the boards of Jewish Hospital, the Temple Adath Israel Brith Sholom, Louisville Fund for the Arts, the Jewish Community Center, and Louisville Metro United Way.