Here's what Stonewood delivers for your Annuity Marketing Strategy: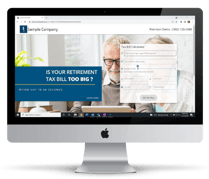 Lead Funnel Tools
Stonewood offers targeted tools and turn-key programs to help you build prospecting lists, nurture those lists, and convert your prospects into clients.
Leverage Stonewood experts and expertise to help you generate quality leads for your practice - from automated webinars to online lead pages.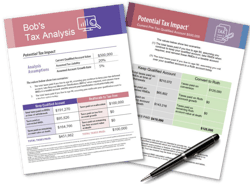 Software & Reports
Help your clients evaluate (and address) their Retirement Tax Bill.
Our software and reports are specifically designed to be powerful anlysis tools AND sales resources that drive client acquisition.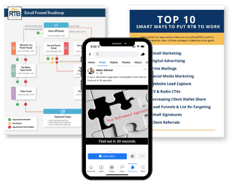 Digital & Email Marketing
Our client materials help you differentiate your practice, reinforce the strategies you recommend, summarize your client's proposed approach, and overcome potential objections.
From books to brochures, white paper, meeting tools and more, all our materials are designed to enhance and unify your sales process.

Seminars & Webinars
Stonewood's compliance-approved seminars and webinars help you attract new prospects - and increase wallet-share from existing clients. You have the option to host events yourself or access turn-key programs presented by Stonewood experts.
Our seminars have some of the highest conversion rates in the industry. They contain powerful CTAs that use Stonewood client reports to drive appointments.