Powerful Programs. Powerful Results.
Stonewood Members access powerful prospect-to-close marketing programs that can generate six-figure revenue for your practice.
Whether you're marketing to young professionals, Baby Boomers or anyone in between, our marketing programs make it easy to find new prospects and better ways to close business.
Our Signature Prospect-to-Close Marketing Programs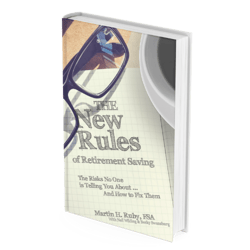 The New Rules of Retirement Saving
Are your prospects saving with outdated rules? Show them how to better plan for today's tax and market realities.
A 401(k) alternative for active savers

Resources from seminars and brochures to reports and scorecards

Evaluate tax, income and risk potential for traditional 401(k) strategies and IUL

Use custom reports to evaluate IUL on growth potential, performance, and cost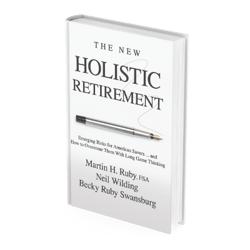 The New Holistic Retirement
Exclusively for Premium Members
Help clients of all ages create a more complete retirement savings approach - balancing growth, protection and taxes to maximize retirement income.
Elevate the tax discussion to attract and convert new clients

Analyze taxes and income potential between traditional qualified strategies, taxable accounts, Roth accounts and IUL

Create tax-efficient retirement income strategies for your clients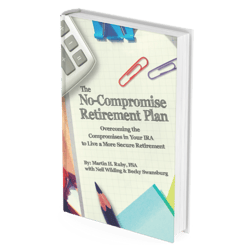 The No-Compromise Retirement Plan
Exclusively for Premium Members
Expose the biggest compromises Baby Boomers make in their IRAs - and show how IUL can overcome them.
An IRA-to-IUL conversion program that's fully compliant

Resources from webinars and seminars to reports and scorecards

Analyze taxes, income potential, and risk between traditional IRA strategies and IUL

Create tax-efficient retirement income plans for your clients
Here's what Stonewood delivers for your prospecting and marketing efforts: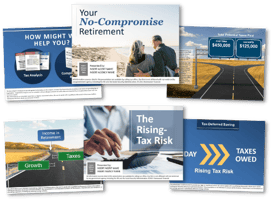 Seminars & Webinars
Stonewood's compliance-approved seminars and webinars help you attract new prospects - and increase wallet-share from existing clients. You have the option to host events yourself or access a turn-key programs presented by Stonewood experts.
Our seminars have some of the highest conversion rates in the industry. They contain powerful CTAs that use Stonewood client reports to drive appointments.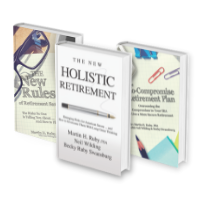 Industry-Leading Books
The most effective books in the industry are easy to incorporate into your sales process to drive leads and convert clients. Stonewood Members can access our industry-leading books at wholesale prices, and can even customize the books to feature you and your practice.
Want to expirience the power of our books? Request a complimentary copy of our newest book, The New Holistic Retirement.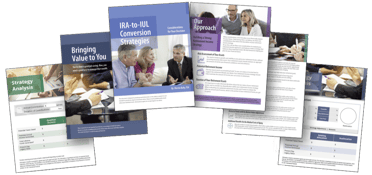 Client Brochures & Handouts
Our client materials help you differentiate your practice, reinforce the strategies you recommend, summarize your client's proposed approach, and overcome potential objections.
From brochures to meeting tools, white papers and more, all our materials are designed to enhance and unify your sales process.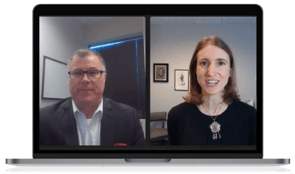 Lead Funnel Tools
Stonewood works with our industry's leading lead generation firms to develop targeted programs that build on Stonewood concepts and reports.
Leverage Stonewood experts and expertise to help you generate quality leads for your practice - from automated webinars to online lead pages.